Why Choose us?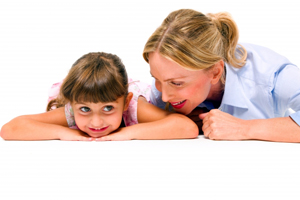 Catalyse, evolve, inspire
At Lotus Evolution, our Mission is to enhance the personal performance and Wellbeing of young people, parents and educationalists; to develop and inspire extraordinary levels of success, happiness and confidence. Providing Family therapy, Child- Parent Counselling, Exam Stress Coaching services & INSET day training in Derby, Derbyshire, Ashby-de-la-Zouch and across the UK with a proven track record of success.
Lotus Evolution are Wellbeing specialists who provide Coaching and Therapy solutions for young people and children, to remove their blocks to feeling confident and achieving success in their personal and educational life; and for parents, to equip them with useful tools to enhance their children's Emotional Intelligence, Wellbeing and Exam confidence. We also provide teacher development, therapy programmes and INSET training to enable educationalists to further develop and catalyse their pupils success.
Three Reasons to choose us:
1. Innovative and cost-effective Coaching & Therapy programmes
At Lotus Evolution we offer a unique, integrative approach with clients, rather than fixed programmes or monthly packages. In our experience, to be truly effective, therapy and coaching programmes must be focused and designed around you as an individual and your budget. We provide one-to-one, confidential consultations that last between 60-90 minutes. In most circumstances these take place face to face in Derby, Derbyshire or Ashby-de-la-Zouch, or on Skype.
With every client, we work with you to identify the number and frequency of sessions needed in order to resolve your individual challenge. The true value of personal change comes from your own commitment and investment in yourself and your child. We guarantee you will come out with at least one great change tool that you can put into action immediately to make a positive difference to your life.
With schools, we realise that training and therapy programmes are a significant investment for schools and Head Teachers. And we also understand that in an economic downturn, you have to make cautious budgeting decisions. This is why we offer cost-effective alternatives such as INSET days which gives you access to the tools you need to develop your staff and enable them to help their pupils fulfil their potential.
2. The highest professional standards & levels of success
At Lotus Evolution, we are committed to the highest professional standards. Alexandra is a full member of The British Association of Counselling and Psychotherapy (BACP), the main governing body for the UK, and a member of The Stress Management Society and The Institute for Learning (IFL). She adheres to the Ethical guidelines of The BACP and as a confidential advisor, the integrity and professionalism of her practice is a priority. Jon Taylor is a chartered Psychologist, Family Therapist and member of the BPS, UKCP and Health Professions Council.
At Lotus Evolution, we have a proven track record of success, not only with individuals though with schools who want to create success with their staff. Read our endorsements to learn more.

3. Therapy & training with fun and creativity!
Alexandra and her associates are experts in their field. At Lotus Evolution, we believe training and therapy doesn't have to be all hard work- in fact, we can have fun along the way! Alexandra is known for her light hearted, down to earth approach. When Alexandra works with you as a client, she gives you the tools to succeed whilst maintaining a focused and creative approach to learning that enables you to retain and implement what you learn in your own life.
This positive approach, combined with Alexandra's experience, skills and professionalism, equal tangible results for you. This is a formula that has been tried, tested and proven over several years of working successfully with professionals and young people.
Contact us or phone 07950 568635 for further information and to book your free 20 minute consultation.